50+ Employees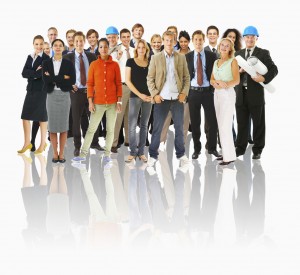 InteGenuity delivers a new standard in technology planning. We understand that technology and its wide-reaching capabilities can shape your business strategy.  We are here to help align your business plan with the right IT strategy.  We provide IT planning, management, security, acquisition, divestitures, installation and so much more.  We focus on unbiased IT project and business management services, including:
Exploration – Develop expectations for IT – based on your vision for your business
Identification – Highlight areas of prospective growth and potential concerns
Solution – Construct a roadmap where IT enhances and even improves your business plan
Implementation – Build or Make the solution a reality
Measure IT performance
Manage ongoing resources
Diminish risk
Continue to build upon each level of success
We will provide actionable insight and significant guidance with the tools and technology to meet your broad range of IT requirements.
Is your Existing IT Management Team:

Overwhelmed and in need of supplemental help
Faced with a loss of an IT Management Resource
Unsatisfied with the existing supporting and operational IT Resources
In need of assistance managing immediate or long term projects
In need of assistance with strategic direction, leveraging the latest IT standards
Confident of attaining a return on your IT Investments
Confident with having a secure, recoverable, updated and cost effective resources for service management processes of your information systems